The salt, the worm, the machismo, the lime – every question regarding our favorite spring break alcohol will be answered in this article. So read the article, have a glass of tequila, and learn more about this popular spirit.
It does not have worms in its bottles
The gusano or work is associated with specific kinds of Mezcal. It has different meanings – it is the term for every agave drink, and tequila is technically a variety of Mezcal. Since 2005, Mezcal also stands as its own individual drink category with an origin and protective laws that recognize its influence on the product quality and taste. Although it has a long history of production in almost every corner of Mexico, with different kinds of agave as ingredients, today, it can only be produced in eight states, legally.
What is Pulque? Visit this site to find out more.
It is technically a new spirit
When Spaniards arrived in Mexico or also known as the "New World," they found out that different indigenous people were drinking a white and milky drink called pulque. It is a fermented beverage derived from the agave plant. Pulque is very important when it comes to religious ceremonies.
But its consumption is highly regulated by the government or local leaders. According to modern alcohol historians, the process of distillation was introduced to the New World by the Spanish Conquistadors. But according to recent studies by Mexican experts, the distillation was most likely happening before the Spaniards set foot on Mexican soil.
It is difficult to say precisely what ancient settlers were distilling – whether agave or coconuts. Either way, mezcal did not become the product that people know today until a few centuries later. Although the jury is out when it comes to the distillation process, it is pretty safe to say that the natives were not drinking mezcal.
The drink is associated with machismo
The notoriety was nurtured by western melodramas or comedia ranchera films of the 1930s through the 1950s. On television and movies, famous actors like Jorge Negrete and Pedro Infante drank and toasted away their triumphs and sorrows with tequila. Playing the lead as Mexican cowboys or Noble Charros, these actors came to embody the expression of Mexican machismo or masculinity.
Pancho Villa was a non-drinker
With brands like Hijos de Villa, Siete Leguas, or Tequila Pancho Villa, it is no surprise that the famed Mexican revolution general Pancho Villa is associated with the spirit's imagery and culture. But despite the connection, the Mexican general not only abstained from drinking the alcohol but also helped pass the legislation in Chihuahua, his home state, that prohibits the sale and production of alcohol. People caught breaking this legislation were given the death penalty. Although Pancho Villa is a rough revolutionary general, he played it safe when it comes to drinking alcohol.
To know more about this famous Mexican revolutionary general, check out https://www.biography.com/military-figure/pancho-villa for more details.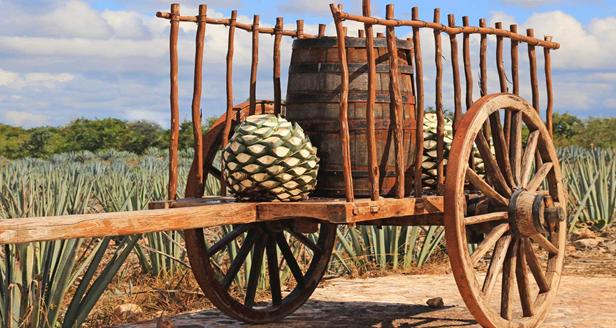 Women and tequila have a very long history
During the 1500s or the colonial period, women drunk and sold pulque. But they were not always welcome in bars or cantinas, drinking bars that served to working-class men. For most of the 20th century, it was considered illegal or taboo for women to go out in public and drink certain types of alcoholic drinks, especially tequila. Despite the taboo and the forbidden reputation, women, especially Mexican actresses, drank mezcal on the big screen.
Actresses like Sara García, one of Mexico's most popular actresses, was portrayed as a woman who always goes drinking with Mexico's lead actors. Lucha Reyes, one of the country's most popular singers, sang about this drink, with classic songs like La Tequilera. Although usually overlooked in tales about mezcal, women did indeed enjoy, shape ideas, and imbibe Mexico's favorite spirit.
Tequila is usually sipped in Mexico
What surprises most travelers, especially Americans is that in Mexico, the drink is more likely to be sipped in a small glassed than slammed, mixed with Margarita, or shot. Some people drink it from caballitos, a tapered glass that mimics a bull's horn. Others prefer to sip their mezcal from whiskey glasses. Today, Mexican Academy of Tequila Tasters uses a version of the glass made by a famous glassmaker from Belgium, Riedel, to their official tastings.
To find out more about the proper way to drink tequila or the perfect salts to use, you can check out the internet for the ultimate tequila blog or visit popular social media pages from the famous distillery for more information.
Lime and salt were used to mask the taste of bad mezcals
According to legends, the origin of serving lime and salt with this popular spirit started as a response to the early spirit boom of the 19th century. The spike in popularity led to mass-production of poorly made, low-quality brands. Lemon and salt were used to help mask the bad taste of these crudely-made spirits. Unpleasant or not, the tradition remained and soon became very popular throughout the Mexican pop culture.